Postponement Date TBD
COVID-19 Update 3/24/20
Hello everyone,

Our goal right now is for everyone to stay healthy and safe. To minimize risk we have decided to postpone our wedding.

Everything seems to be changing daily so please be patient with us as we work through the details. Our understanding is that if you purchased through our group rate all reservations will be automatically transferred to the new date once confirmed. You do not need to contact Sonia for your reservation to be updated.
If you want to outright cancel your reservation for a refund, you must have purchased travel insurance when you initially booked. If you did not purchase travel insurance you will not receive a refund if canceling. We are discussing all options with the resort and travel agency regarding guests who cannot attend the new date chosen.
If you have bought your plane tickets please start to look into canceling & getting credit as most airlines are being flexible. Currently many travel agents are recommending to wait until closer to the date to see if flights are outright canceled (either by the airline or by government restrictions), in which you will get a refund instead of credit. Please check your specific airline policy to see when is the latest you can cancel and receive a credit if you are going to wait.
We will update you once we have decided on a new wedding date, but as of now we are looking at weekends in February 2021. If you have any questions or concerns please contact us. Our #s are 909-268-8713 (Nina) & 951-733-7410 (Neeraj). We appreciate your understanding and wish everyone the best of health during these challenging times.
Love,
Nina & Neeraj
Our Story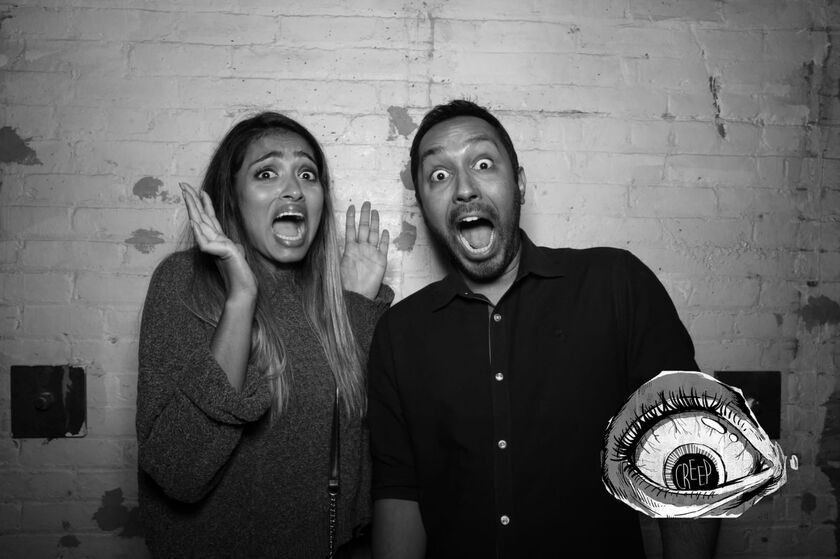 Nina had told her parents she was never getting married.

Neeraj had sworn off Indian girls and was thinking the same.

But as luck would have it, their friends convinced them to download some dating apps and try meeting new people...what's the worst that could happen?

The two matched on Hinge in the fall of 2018 and after a few conversations about the awkward Indian teenager years, the best cartoons on Netflix, and of course their favorite foods, Neeraj finally asked her on a date.

Instantly they knew this time was different. Everything clicked and was so easy. Neeraj was surprised that a girl as beautiful as Nina was as weird and quirky as he was. Nina was impressed by how introspective and thoughtful Neeraj was (editors note: and funny/handsome). Within a few months they had met each other's parents, and in August 2019 Neeraj surprised Nina with an engagement ring at the Denver Botanical Gardens in Colorado. She said yes and the planning was on. After much discussion and debate, the families agreed a destination wedding was the right call. Thanks Moms and Dads!

Pretty good algorithm Hinge!
Events
Garba, Mehndi, Sangeet
Thursday, April 30, 2020
7:00 PM - 11:00 PM
Generations Riviera Maya
Pool Deck
Attire: Semi formal
Wedding
Friday, May 1, 2020
5:00 PM - 7:00 PM
Generations Riviera Maya
Sky Deck
Attire: Indian or American formal
Reception
Saturday, May 2, 2020
7:00 PM - 11:00 PM
Generations Riviera Maya
At the Ballroom
Attire: Formal