Our Story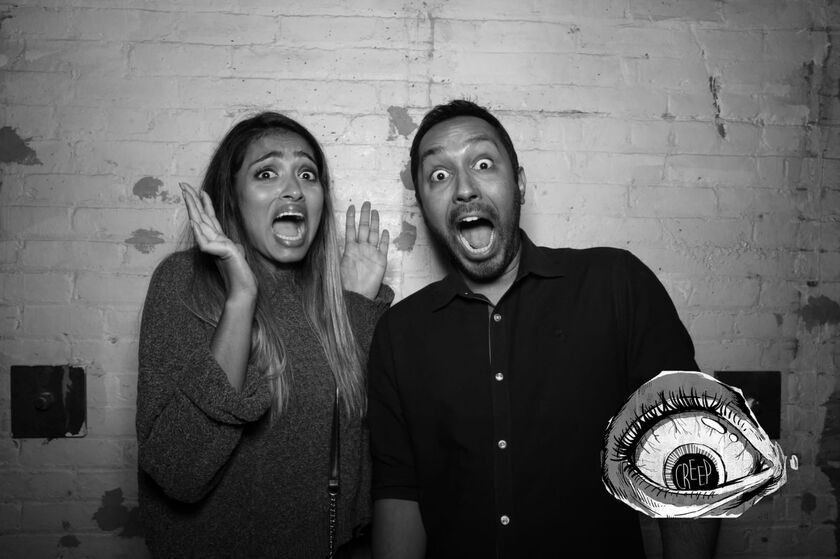 Nina had told her parents she was never getting married.

Neeraj had sworn off Indian girls and was thinking the same.

But as luck would have it, their friends convinced them to download some dating apps and try meeting new people...what's the worst that could happen?

The two matched on Hinge in the fall of 2018 and after a few conversations about the awkward Indian teenager years, the best cartoons on Netflix, and of course their favorite foods, Neeraj finally asked her on a date.

Instantly they knew this time was different. Everything clicked and was so easy. Neeraj was surprised that a girl as beautiful as Nina was as weird and quirky as he was. Nina was impressed by how introspective and thoughtful Neeraj was (editors note: and funny/handsome). Within a few months they had met each other's parents, and in August 2019 Neeraj surprised Nina with an engagement ring at the Denver Botanical Gardens in Colorado. She said yes and the planning was on. After much discussion and debate, the families agreed a destination wedding was the right call. Thanks Moms and Dads!

Pretty good algorithm Hinge!
Events
Haldi
Thursday, October 14, 2021
10:00 AM - 12:00 PM
Generations Resort Riviera Maya
Ganesh Palapa
Attire: Summer Casual/Indian Casual
Garba, Mehndi, Sangeet
Thursday, October 14, 2021
7:00 PM - 11:00 PM
El Dorado Royale
Fuentes Beach
Attire: Beach/ Indian Semi formal
Event will be held on the beach so wear comfortable clothes/shoes for the sand.
Wedding
Friday, October 15, 2021
2:30 PM - 5:30 PM
Generations Riviera Maya
Sky Deck
Attire: Indian or American formal
For Neeraj's guests: Baraat begins at 2:30 P.M in front of the chapel (very north end of the pool) at Generations
Reception
Saturday, October 16, 2021
6:00 PM - 11:00 PM
El Dorado Royale
Ballroom (near lobby)
Attire: Formal
Cocktail Hour at 6:00pm Reception at 7:00pm